Defeating Man City, MU still had to leave League Cup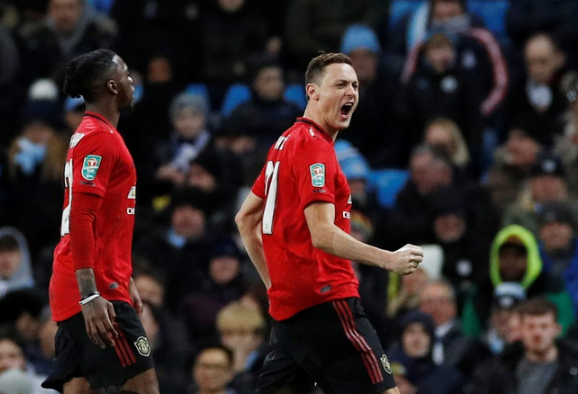 Manchester City beat Man City 1-0 in the second leg of the League Cup second leg at Etihad, but that was not enough for the "Red Devils" to reach the final when they lost 3-1.
As a team underestimated, Man Utd joined the defense of the majority. With De Bruyne, Bernardo Silva, Man City still easily penetrated the multi-layer defense of the visitors. At least twice in the first half, Aguero was close to the goal but the Argentine striker could not beat De Gea.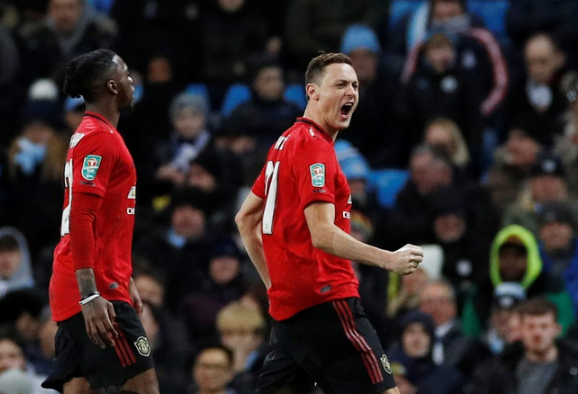 Man City played overwhelmingly but suddenly let MU concede after a fixed situation in the 35th minute. Nemanja Matic hit the left foot volley accurately into the far corner that Bravo could only stand still. In the last minutes of the first half, the pressure was increased by the host but no goals were scored.
The initiative still belongs to Man City in the second half. De Gea's goal was wide open, but the blue-footed strikers handled it so perfectionist that the opportunity passed unfortunately.
76 minutes, MU only played with 10 people when Matic received a second yellow card from the referee Kevin Friend. Man City with an advantage over people also can not take advantage to score goals. In the 84th minute, Aguero put the ball into the visitors' net but like Sterling in the first half, the goal was not recognized for offside.
To lose 0-1 but Man City still won the right to the League Cup final against Aston Villa when the total score after 2 matches was 3-2.
Solskjaer coach believes MU can comeback against Man City
Coach Ole Solskjaer insists Man United can afford to overcome Man City, as they did before PSG in the Champions League in the 2018/19 season.
"The next game will be very difficult, we will have to score 2 goals against Man City away and it would be great if not to concede a goal first. The players will have to play with the same spirit as the game against PSG at Champions League. We have the strength to beat Man City, the way we beat them in the Premier League", Daily Star quoted the Norwegian strategist.