The Europa League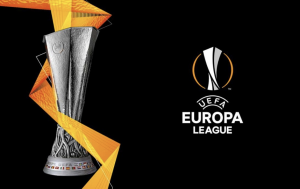 The Europa League is a European competition organised by UEFA since the year 1971 which sees eligible European clubs battle it out for the title. Just as the Champions League the Europa league is played by clubs based on their performance in both the national league and cup competition depending on the criteria set by specific league associations. Currently, winners of the Europa League have an automatic slot in the next Champions League competition and also face off with the Champions League winner in the UEFA Super Cup.
The Europa League Structure
Not factoring in the qualification stages, the Europa League brings together 48 teams from Europe in the group stage with eight teams joining the competition after the Champions League group stage. The Champions League has eight groups, and with two teams qualifying for the last 16 face off, the teams which rank third in each group join the Europa League filling the eight slots.
The Europa League representation is based on a nation's UEFA coefficient with nations that perform better in previous competitions being allocated more slots and different qualifying conditions.
Europa League Board of Honour
It's surprising that the teams to win the most Europa League trophies currently tie at three trophies each between Liverpool, Juventus, Sevilla, and Inter Milan as of the current statistics since its rebranding however Sevilla hold the most titles since the inception of the competition.
Radamel Falcao has scored the most goals in the Europa League having scored 30 goals in the competition while playing for Fc Porto and Atletico Madrid and Monaco.
Chelsea FC are the current cup holders having won against Arsenal in the 2018-19 final which saw the two London rivals square it out. With the next season around the corner and with the transfer window open, fans have so many exciting encounters to anticipate for.