The English Premier League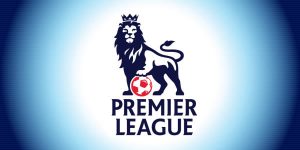 The Premier League is a professional football competition in England which is contested by 20 football clubs from England, and it operates on a promotion and relegation system where the bottom three teams are relegated and replaced by the top three teams from the English league one competition which is the second tier of football competition in England. Each Premier League season runs from August to May of the following year with each team playing a total of 38 matches during a season. Each team plays the other 19 teams both home and away with the games being played mostly on Saturday and Sundays. Clubs are allowed to recruit players from around the world during the transfer windows.
Premiership Foundation and History
In early 1990 the director of London Weekend Television met with representatives from the top five English clubs at the time which were Liverpool, Arsenal, Everton, Manchester United and Tottenham where they discussed the potential of forming a breakaway league which would be broadcasted on London Weekend Television. However, this deal did not materialize because at the time the Football Association and the Football League did not enjoy an amicable relationship. On 20th February 1992, the Football League First Division broke away from the Football League to form what is now known as the Premier League which had 12 initial clubs with the hope of lucrative TV rights deals.
Premiership Dominance
Since it was first introduced, the Premier League has been dominated by the "top four" which are the teams that have shown consistency by winning the title a number of times. Manchester United has most of the trophies followed by Liverpool. Other teams that have won the title in recent years include Manchester City the current holders, Chelsea, Arsenal, Leicester, and Blackburn Rovers. 47 football clubs have represented England in the Premier League while two teams from Wales have featured.