All You Need to Know About La Liga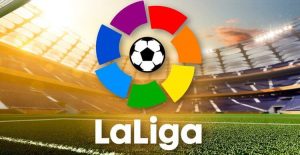 The Primera División, more commonly known as La Liga, is the top Spanish men's professional football league, and ranks at position six among other professional sports leagues in the world, in terms of revenue. The league is played by 20 clubs during a season, which runs from late August to May of the following year, with the bottom three teams at the end of the season being relegated to the second division, known as the Segunda Division. The top three teams in the Segunda Division get promoted to play in the first division during the following season. During a season, each club plays all the other 19 teams, both at home and away grounds, making a total of 38 games played by each side in a season.
La Liga Dominance
Since its formation in 1929, a total of 62 teams have played in the league, with Real Madrid and Barcelona being the most dominant teams. Real Madrid has won the competition a record 33 times, followed by Barcelona who have 26 titles to their name. Other champions include Athletic Bilbao, Atletico Madrid, Deportivo de La Coruna, and Valencia. Over the last couple of years, the La Liga league has dominated the European scene, having produced cup winners for 21 years, which no other European country has been able to achieve, with the Serie A in Italy, coming in second, having won less than half of what the Spanish teams have achieved.
La Liga Rivaries
This competition has created rivalries between clubs, which can be attributed to ground proximity or winning dominance. The rivalry between Real Madrid and Barcelona is the most known and has existed since the league's formation. It brings an exciting atmosphere each time the two teams play each other. There are also other local rivalries such as the one between Real and Atletico, which is commonly referred to as the Madrid rivalry.